Owner's Testimonials and Thank You Notes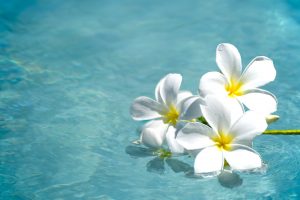 Pinnacle Management Group is committed to maximizing each and every clients investments. Our clients can say more about us than we ever could.

Here are some testimonials and thank you notes from satisfied clients.
---
" I recently employed PMG to manage my real property in Hawaii. It proved to be a great decision as PMG performed at the highest professional level , with great communication skills , attention to details,  and compliance with my instructions .  If you need a property manager I strongly recommend PMG."
-Ed Bybee, Attorney At Law, Owner
---
"My experience with Pinnacle has been nothing but professional.  They have been managing two of my properties for over 3 years now.  There have been several issues including a water leak that damaged the unit below and one of the owners went above and beyond to rectify the situation with the tenants, owners of the unit below and even the insurance company.  They've always been responsive and timely in their responses.  The office staff has always been courteous and friendly. Before letting Pinnacle manage my properties, I dealt with many headaches trying to find qualified tenants, collecting rent, damages, and the list goes on and on......  From my experience, contractors, repairmen were always canceling, showing up late or sometimes not at all so inconveniencing the tenant was often beyond my control. I would definitely recommend them to any of my friends or family!"
-Lisa J., Owner
---
"We have used different management companies and the one who has managed our condos the best is Pinnacle Management Group.  The screening process and continued maintenance of the units are very good which results in good tenants and monthly income for us.  Pinnacle Management Group communicates with us so we know exactly what is happening with our units.  I will recommend them to other owners  Thank you Pinnacle!"
-Ann S., Owner
---
"I have just a moderate studio managed by Pinnacle, but I am always treated with respect and company owners are proactive and quick whenever I need anything. This is very different from past companies I have worked with."
-A. Suen., Owner
---
"Hello Gavin and Darren,
Just wanted to send you a quick note to tell you how impressed we have been with Kyle Kawamoto. He has worked with us since we started with Pinnacle in March, 2014 and has been consistently responsive, helpful and knowledgeable. Sometimes I would swear ours is the only condo he is managing, he is that detail-oriented. We appreciate that level of customer service.
 Also a big thank you to Daniel and Cheryl- since they started we have seen a big improvement in maintenance and accounting issues. They are unfailingly friendly and helpful."
Best regards,
Theresa
Owner of ......
---
"When my husband and I decided to become a landlord, we knew nothing about property management.  We heard that managing a property is such a nightmare especially when you encountered legal documents, delay rent payment, repairs, or unreasonable tenants.  We did some research before choosing this company.
I came to know that the owner of Pinnacle, Gavin, has been in the real estate industry for many years.  Before we found our investment property, I asked him for advises on properties that might be good possibilities for investment.  Even though he was not our realtor,  (and we haven't contract with his service yet), he was being very sincere and helpful.  We ended up getting a nice studio to rent.
It has been almost two years since we became "landlord" and contracted with Pinnacle.  During this time we have encountered TWO incidents that the tenants received military orders so they had to cancel their one year renting contract midway and relocate.   At both times, Pinnacle notified us right away when they received the letter from the tenants.  They started advertising for us so we had a smooth transition and minimized vacancy period.
I receive our rental account statement on time every month.  Thanks to the office staff!  There were a few repair requests in the past and I didn't need to call around for repairman.  Pinnacle took care of them, usually within a week and I never heard any complaints from my tenants.  When my tenants moved out, Pinnacle did a thorough inspection to make sure my property stays the same as if it were the first day we rent out.   The property manager checked everything in my studio and he even emptied out the water tray in my portable AC just to make sure the next tenant start out fresh and clean.
I guess what I am trying to say is in the eyes of a landlord, I am very satisfied with this company and I trust them to manage my property.  They work hard everyday to take away my headaches.  They protect my property and make sure everything is on track.  I truly appreciate their good work and feeling bad that only unhappy people leaving upsetting comments on Yelps.   I hope more people appreciate local companies like Pinnacle."
-Cess M., Owner